I recently started collecting picture of subway station's signs. I plan on making a book for myself or something once I get to have a little collection.
Then I collect stamps but that's not weird, just loser-y haha.
I used to collect snowglobes. I don't anymore. But I used to. I used to knit regularly. I haven't done that in awhile.
I don't know if I have any weird hobbies anymore. Other may disagree.
I still think of you every time I see an interesting snow globe!
But I don't believe I have any hobbies. Maybe I'll do something about that.
Those look lovely! My older daughter has been fascinated by carnivorous plants since she was a youngster, and now she trades seeds and plants with other enthusiasts.
This makes me really happy.
That's great! I've got a pitcher plant too.

I tape concerts. I started taping in 1995 and haven't stopped since. I was lucky enough to tape R.E.M. in Las Vegas on 9/11/2003, then the following two shows at Red Rocks (9/13-14), which remain some of my favorite recordings.
I mentioned this in another thread but I'm one of Australia's biggest cosplay photographer, keeps me busy on weekends.
I'm a zoo enthusiast, I try to visit as many as I can, I've already visited 18.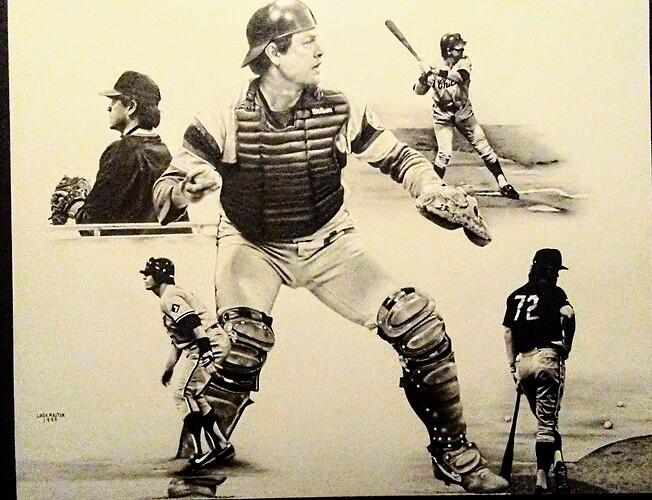 I thought of another weird hobby while posting about record conventions on another thread. Baseball card shows! I collect Carlton Fisk. I probably have the second largest collection anywhere (cuz I know the guy with the biggest) I have hunted down every card in every brand and variation, every item (I just traded a coveted ticket stub for an item I couldn't find)… I have game worn spikes, all sorts of autographed stuff (that one I put in the let's talk baseball thread I got myself) anyhow…
Photo is a 16x20" pencil drawing I did in the 90s. The photos around the central figure are drawn from my own pics I took at the games.
Awesome indeed. Murmurs people have so many interesting facets.
I'm a boardgame junky. Not too weird except that I have multiple entire cupboards full.


Some may say I have a problem; but the real problem is finding the time to play them.