I edit this because I want to add a comment. I got this record mainly because I love the song "Cry Me A River" and Julie London (I love her voice) does one of my fav versions, not forgetting Joe Cocker & his Mad Dogs & Englishman version . This record is laid back kind of lounge music with some standard classics such as "Fly Me To the Moon", "Summertime"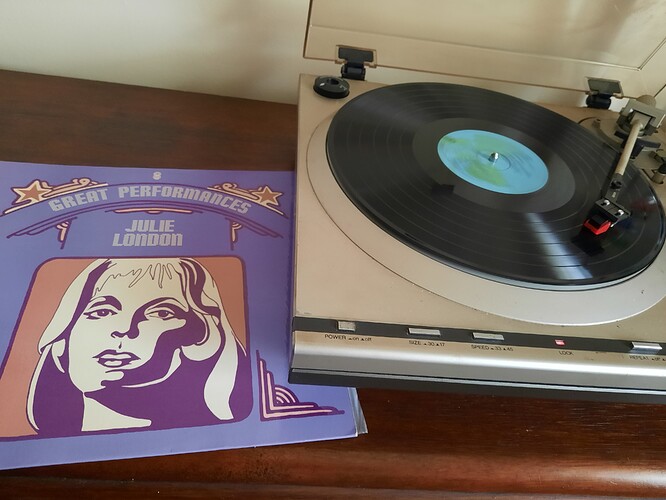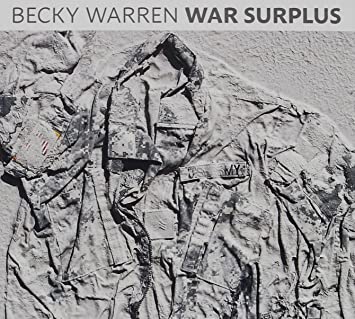 I have liked what I've heard by Becky Warren on Rick Cornell's Ragged Gloryland program on WHUP out of Hillsborough, NC over the years but never sought out any of her albums. Then, when sending me a care package a while back he threw in a copy of this, her debut album from 2016. It's a song cycle told from the perspective of a couple, one of whom had spent time at war in Iraq. Though the characters are composites, there is some real life experience in there as well. Becky's husband was a soldier in the war. When he returned home with PTSD, it presented problems in their marriage that tore them apart. The music is twangy roots rock, the lyrics are at times celebratory but at other times heartbreakingly tragic. If any of this interests you I've included a link below to an interview with Becky that aired on NPR on Veteran's Day of 2016.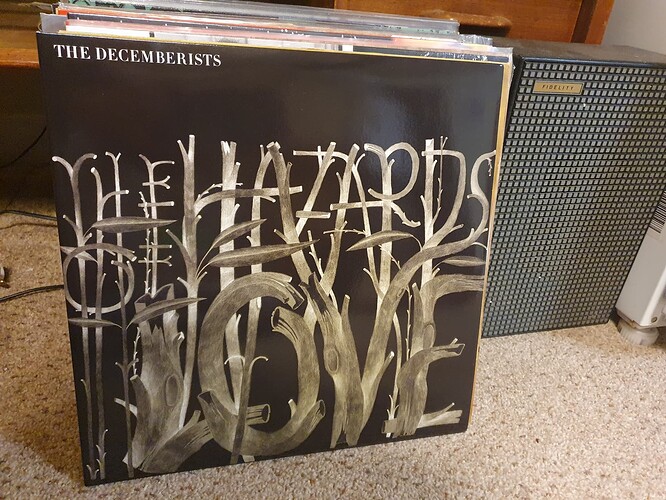 My favourite Decemberists album.
I didn't get into the Decemberists until after R.E.M. called it a day. They'd always been compared to R.E.M. and my experience of bands that "sound like R.E.M." was that they usually weren't very good. So I'd avoided them.
But after R.E.M. ended I was desperate for anything that sounded like R.E.M. I listened to a podcast about them, bought an album, and within a year had all of them.
You know what? At times, they do sound a lot like R.E.M. (See We Both Go Down Together and Down by the Water in particular.)
But to describe them as simply sounding like R.E.M. is to do them a huge disservice. They're so much more than that. And absolutely brilliant live.
Big Thief- Dragon New Warm Mountain I Believe in You
I love this record. I saw them do the full record live at the Hollywood Palladium and it was fantastic. If they ever decided to do a musical based on it, I'd be there in a heart beat.
Would've loved to have seen that tour. I've seen YouTube videos of it. Their live performances are filled with theatre. That tour would have been particularly good, given the nature of the record.
I'm on board for the musical!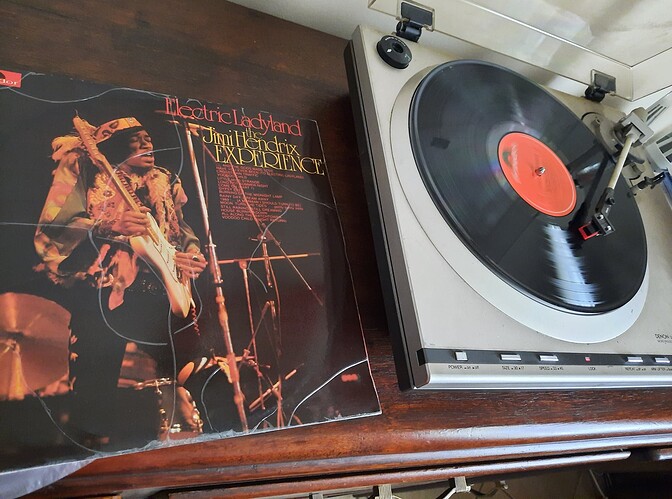 I don't have many records that capture what was going on in the 60s early 70s. This is another garage sale treasure I got recently. I'm not a huge fan of heavy blues or metal occasionally though, a song or two grabs my ear and I want to listen. It has already been said how influential Jimmy Hendrix was, & how he blows your mind with his guitar. It could have been just noise to me, but what I'm hearing is turmoil, chaos and noise in a glorious way.
Muse: Black Holes and Revelations
Radiohead: OK Computer
Depeche Mode: 101
This band has been compared to Radiohead, in some circles. I would say between The Bends and OK Computer…
P.S. the drummer is now a female, making it an all female band.
P.S.S. They're releasing a new song in a few minutes.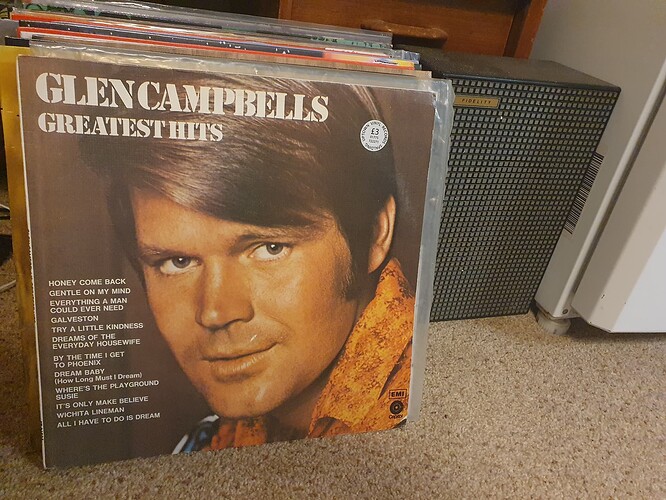 I'm a big Jimmy Webb fan, because of R.E.M. Around the time of Monster they were doing those Glen Campbell covers. Fell in love with Wichita Lineman and Galveston.
I remember an interview where (I think) Peter Buck said that Michael Stipe had done a bunch of Jimmy Webb songs on karaoke in Japan, maybe? Can't quite remember the story.
Anyway, it made me check out Jimmy Webb. I bought an album of his famous songs as recorded by the people who made them famous. Loved it. Later, I bought Ten Easy Pieces, which was Jimmy recording his own songs. Loved that too.
My Dad was a country music fan. I certainly owe my love of alt-country to him, though I can't imagine he would have enjoyed Wilco or Bonnie 'Prince' Billy very much!
Glen Campbell was common musical ground between us. When he did his Goodbye tour, I thought about asking my Dad if he wanted to go. For whatever reason I didn't. Wish I had.
Jimmy Webb wrote some beautiful songs, my parents listened to Glen Campbell too & I grew up loving those songs. I so fell in love with the R.E.M versions.
I just had too…

These guys got lost in the shuffle after the Smallville theme song Save Me and well the 90s killed some good bands and saved some not worth saving. I have Villa Elaine, their first album(?) I think they should've gone further…oh well. I'll play this song as my lament…
I discovered this guy during lockdowns. Every now and then I check out what he's reacting to. Recently his reaction to R.E.M. Everybody Hurts