The last time we were all together it seems half of us were in college. So what do you do for a living? I'll start!
I am the General Manager, Digital and Chief Digital Officer of Fender Musical Instruments Corp. We make a lot of guitars. I've been at Fender six years now.
What do I do? I run the product, engineering, design and studio teams responsible for Fender Play (a learning app), Fender Tune and Fender.com. I also just do all the tech stuff within the company including working right now on PreSonus, which we just acquired.
When I shut Murmurs, I was at Live Nation, running their labs division. Before that, at Warner Bros. Records running digital, a job I got in no small part to this here website.
Due to the pandemic, I work mostly from home, but we're starting to come back to the office a few days a week. My studio team has been in office the whole time, as our Fender Play studios are there. Picture attached.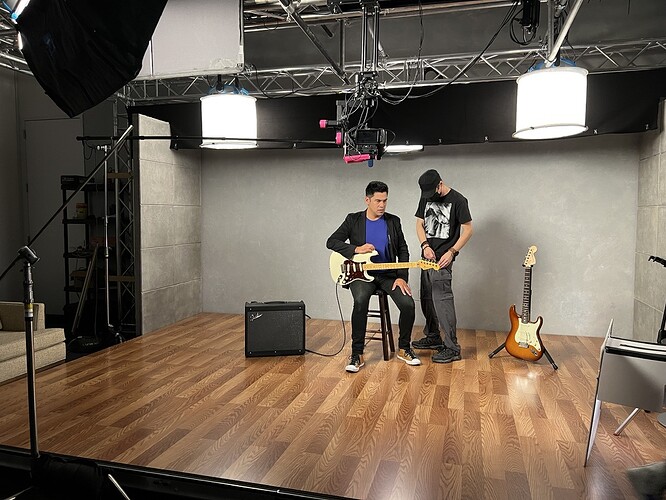 Fender Play studio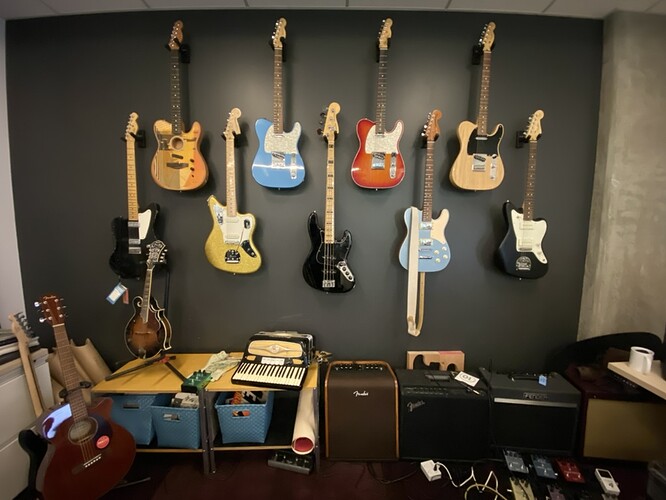 My wall of guitars. Note: Collapse Into Now art Acoustasonic that I designed (I got permission) and the accordion is actually something I bought from Jenny Connely in the Decemberists on a whim, much to my wife's dismay.