Ha! I was wondering about starting a pets thread! I think this is a great idea!
Here is Wendell Gee with his tennis ball, taken a couple of nights ago…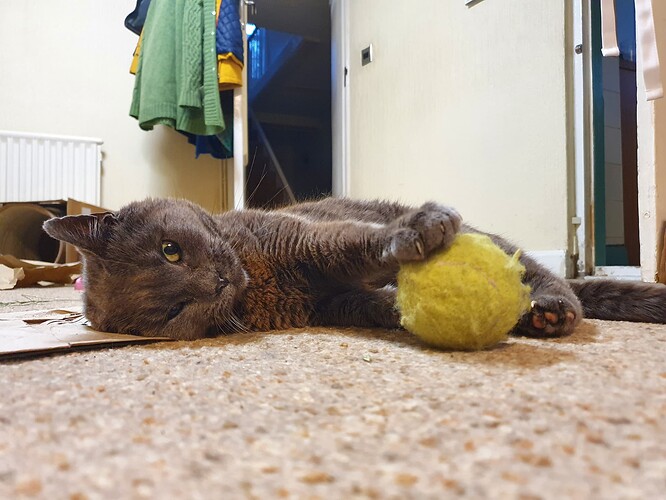 These are our 4 chickens. They are about 5y.o. now, and don't lay a lot of eggs anymore, but we keep them anyway. They eat our food scraps & provide manure for the garden.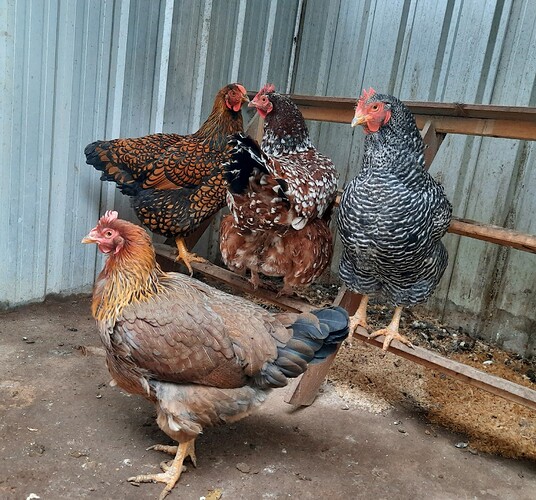 Since Roxy got her moment in the sun, here's a picture of Khoshekh to even things out. Roxy covers the fluffy side and Khoshekh meets the sleekness requirements (they share softness duties).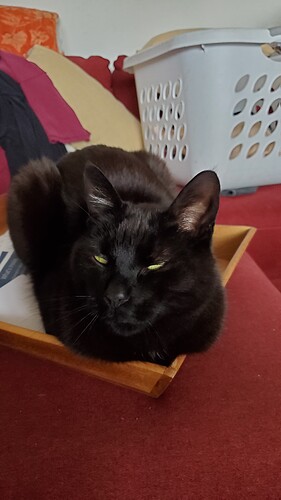 Does Boris have adorable white ear whiskers? Because Khoshekh does, and I love it.
He doesn't.
They both have some gray spots on their fur because they're well into kitty middle age.
Here's Wendell Gee, showing his support for Pride. (The fact that his rainbow is stuffed with catnip is not important - he's a pretty progressive cat…)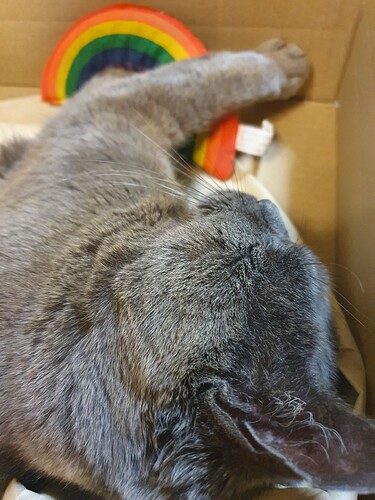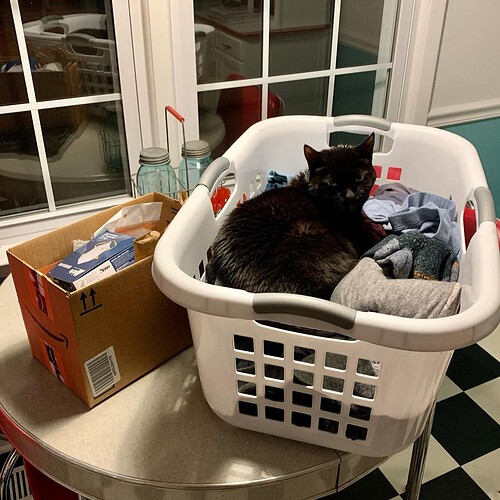 This is Minnie. She first entered my life in 2008 when she was around 4 weeks old. I was supposed to watch her for a while but ended up becoming attached to her so she soon became mine. She's the first pet I've had since I was a child. In 2020 when I had to move I was unable to take her with me because she's not allowed where I'm living now. So, she's staying with some friends of mine in Raleigh for the foreseeable future. Fortunately, I've been able to see her a couple times since I moved. This was taken in January of this year.