I'm pretty sure Michael said that somewhere sometime. Does anyone else wonder about and have their own interpretation of some of Michael's lyrics? There's a track on the Olympia in Dublin Live Album where he talks about the internet sucking because it said that "Stipe himself has said he doesn't know what he sings"

.We've all misheard lyrics I'm sure ( it was a revelation to a girl at Rockchoir that "another lonely day" in Go Your Own Way was nothing to do with thunder!) . So these 2 words in Find the River fascinate me: "Bergamot and Bellarom run through my head and fall away". The properties of Bergamot essential oil are manyfold- uplifting, balancing, aiding sleep, stopping the heart racing, calming, relaxing, restoring and a natural antidepressant. What's not to like? Personally, I spray it diluted on my pillow at night. My take on Bellarom is a lot funnier. We have a budget supermarket over here called Lidl and here is their own brand coffee: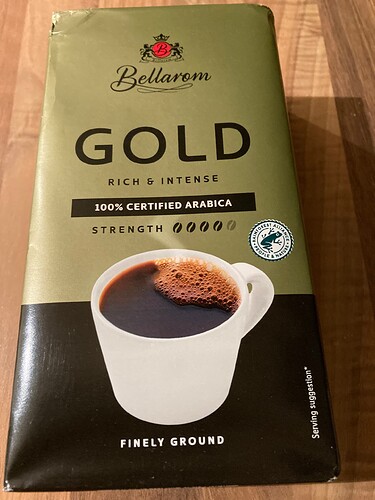 I wonder if Michael knew he was singing about Lidl's own brand coffee ?!