In 2014, some local running friends and I answered a casting call here in Atlanta for the film adaptation of Stephen King's Cell, because they were looking for experienced marathon runners and trail runners for some chase scenes. In the book and the film, a pulse, sent to cell phones around the world, erases people's minds, reducing them to zombie-like villains who behave in a hive-like manner. The only survivors who remain are those who did not have cell phones on their person at the time of the pulse signal call. As an extra, I was one of the "phoners", who chased the main characters (played by John Cusack, Samuel L. Jackson, and Isabelle Fuhrman) through woods.
My friends and I worked on the set for 13 hours, basically running a 100-yard dash through woods as fast as we could once every 15 minutes. We spent most of the time chasing stunt doubles, but, for two hours or so, we were in close proximity to the above three actors.
When Cell was finally released, I watched it, expecting not to see myself except in fleeting glimpses in the background. Much to my surprise, however, I am the only person on the screen for a good couple of seconds during one scene. In the director's commentary on the Blu-ray, Tod Williams, acknowledges me directly, saying, "That guy…I love the way he did that. I call him my David Lynch phoner."
The below screenshot shows angry homicidal phoner inspectorjason in all my glory…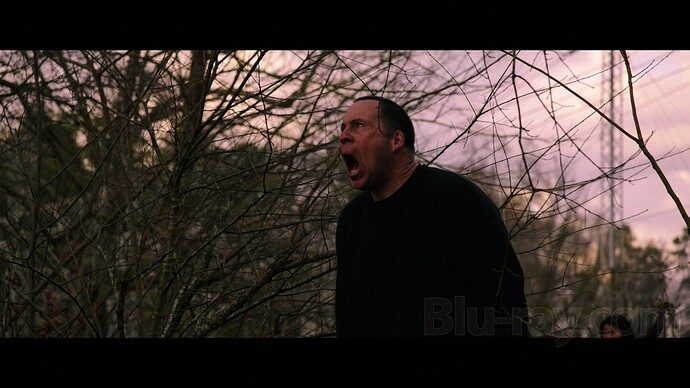 Some months later, I took another day off of my normal job, and worked for another 13 hours as a background extra on the set of Captain America: Civil War, which was filmed here in Atlanta. I was an extra for the Peggy Carter funeral sequence that was filmed at the Peachtree Christian Church. Sadly, I do not appear in the actual movie, because, although I was sitting in the church sanctuary when Chris Evans (Captain America), Anthony Mackie (Falcon), and Emily VanCamp (Sharon Carter) acted out in the scene, the filmmakers used close-ups for the main characters instead of showing everyone in the sanctuary. I can, however, be seen at the beginning of the "Extended Funeral Scene" on the Blu-ray/DVD, because this deleted/extended scene shows a few of us standing outside the church as Chris Evans and the other pallbearers carry the casket through the church doors. I am one of many obscured faces in the background, but I can still be spotted on the screen.
It was really something else to see a Marvel production in person.