On this day 42 years ago, our favorite band started bringing us joy. That's reason enough to celebrate!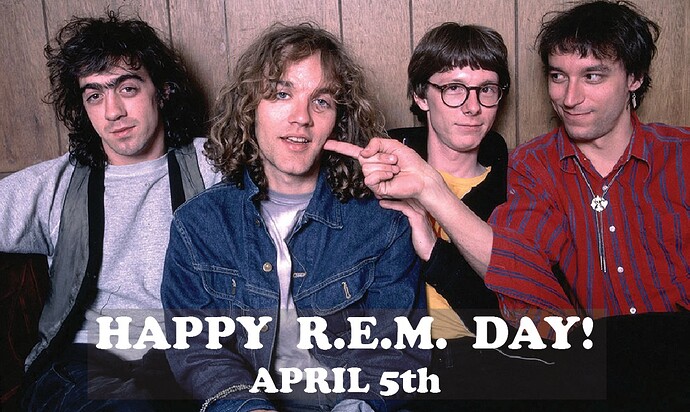 HAPPY R.E.M. DAY!!!





with much love.




Thank you a million times for the way things unfolded.
. I am grateful for everything!
Yes let's celebrate!



First single & TV appearance -
Their last live performance at Hansa Studios Berlin.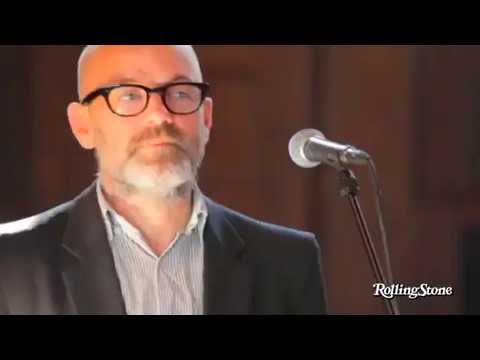 First and last---- BRILLIANT! Thank you for posting



I've kept all the fan club mailings and the Christmas packages, and I sometimes look through them just to marvel. But maybe the best thing about the fan club were the wonderful people who ran it! I once had some trouble with getting fan club tickets, and they were so helpful and thoughtful, you'd think they had to deal with a hundred members instead of tens of thousands!
The Fan Club was Amazing! If it wasn't for the Fan Club, I never would've gotten to see my favorite band Live. My first time was at the Party of Five Taping. After that, I got tickets through the Fan Club that allowed me to see them in the Pit at the Greek Theatre in Los Angeles, and the Santa Barbara Bowl, where my friend and I got right up to the stage on Mike's side. Those were some of the Greatest and most Unforgettable nights of my life.