What are you all reading?
R.E.M. - related or otherwise? What's everyone's favourite book on the band?
I usually have a book in front of me (if not reading online, that is

)
I tend to lean towards non-fiction and, if anything, read a little TOO much about music and its myriad delights, to the detriment of other subjects.
Atm I'm reading 'The Man Who Recorded The World' by John Szwed - a bio of the late, great Alan Lomax.
(apologies for the dreadful quality of the pic, lol, my only camera is on my phone and I really need a new phone as the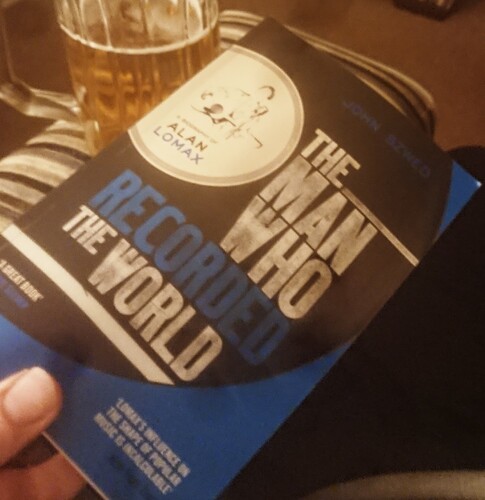 screen is marked and won't clean up)