At or near the top of my list is this one from this day in 1983 when U2 kicked off the North American leg of the War tour at Kenan Stadium in Chapel Hill, NC. During this time, I was hesitant to travel alone to shows outside of town, especially ones such as this which were several hours away. So, I passed on this one. Eventually, I became ok with it. From all accounts, this was one for the ages with Bono scaling the scaffolding during a thunderstorm to gain access to the roof where he broke into a bit of "Singin' in the Rain." I would eventually see U2 in 2009 when they came to Carter Finley Stadium in Raleigh on the 360° tour. While I certainly enjoyed it and was lad to see them at long last I'm also sure it was nothing like seeing the young and hungry U2 of 1983.
Photos by DD Thornton Kenny and Chris Seward (for the News & Observer). Setlist and a recording of U2's set below.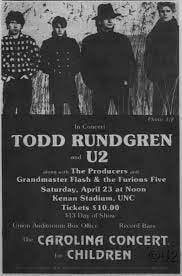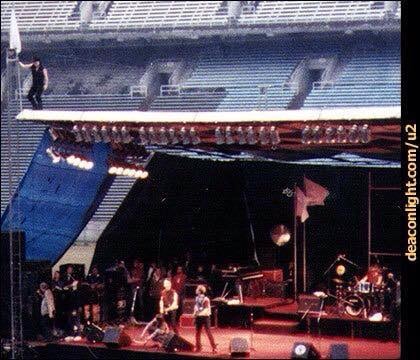 Photo by DD Thornton. Note Bono on the roof.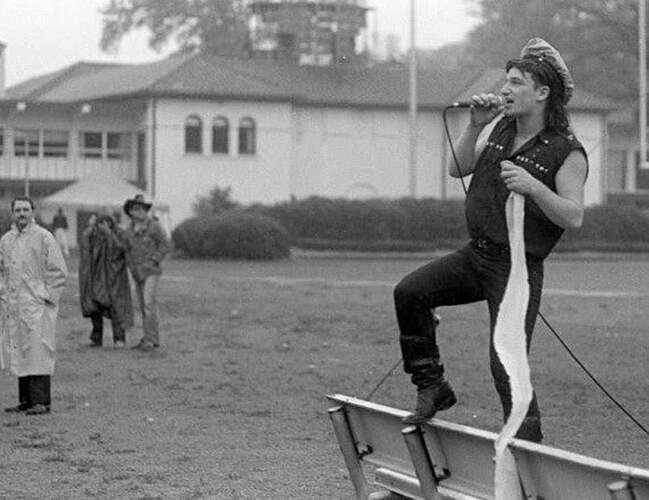 Chris Seward for the News & Observer
Gloria
I Threw a Brick Through a Window
A Day Without Me
New Year's Day
Sunday Bloody Sunday
The Cry / The Electric Co. / Send in the Clowns (snippet) / Singin' In The Rain (snippet)
I Fall Down
October
Tomorrow
11 O'Clock Tick Tock
I Will Follow