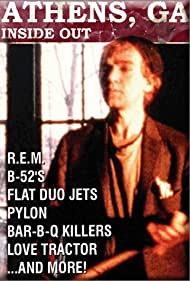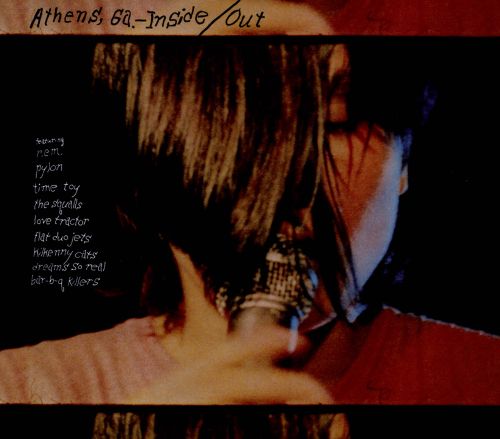 The documentary Athens, GA Inside/Out was released during this week back in 1987. Being in a rural area of Eastern NC it's not like it was playing at the local multiplex so I had to wait until it was released on VHS to see it. However, I did purchase the soundtrack as soon as it was available. Up to this point I wasn't really familiar with any artists from Athens beyond R.E.M. and the B-52's though I'd almost certainly read about Pylon. Flat Duo Jets were featured even though they were technically from Chapel Hill/Carrboro. I'm guessing at the time the documentary was made they were based out of Athens.
The movie is unique because the focus isn't just on the music, it's also about the characters and other artisans that defined Athens during this time period. I'm guessing it was also not unlike what was going on at other places at the time, like Chapel Hill, those these communities certainly had their own distinct characteristics that set them apart from each other. More than once, Chapel Hill was rumored to be the "next Athens" but that never happened, maybe for the best. For a look at what happened with Seattle when all eyes turned to them in the early 90's I suggest the excellent documentary, Hype.
Over the years, I've been fortunate to see some of the bands featured on the soundtrack such as Pylon, Time Toy, and Love Tractor. Dreams So Real opened for Guadalcanal Diary when they played a free outdoor show at Duke in 1989 but I got lost on the campus and was late getting there so I missed them. I made my first trip to Athens in 1994 and have been several times since. It's still a unique community but nothing like what is depicted in this film. Then again, these visits were only for a few days at a time so that may not be fair of me to say. I just know that nothing stays the same forever anywhere.
In 2012 Omnivore Recordings reissued the DVD with bonus footage and as part of the same package included the soundtrack on CD for the first time which included some previously unreleased bonus tracks. Last year, a sequel to the original documentary was released called Inside/Out 2: Red Turns Into Blue. It includes updates on some of the artists featured in the original doc as well as newer artists. I haven't seen it yet but hope to at some point.